Opis
Record like a Ninja!
Eliminate your camera's internal compression and time limits – record up to 4Kp60 10-bit HDR video direct from your camera's sensor over HDMI 2.0. Teamed with a 1TB AtomX SSDmini you can now achieve up to 150 minutes of 4K recording on a single drive! And when you're done, your edit-ready ProRes and DNxHR recordings are stored on affordable SSD drives.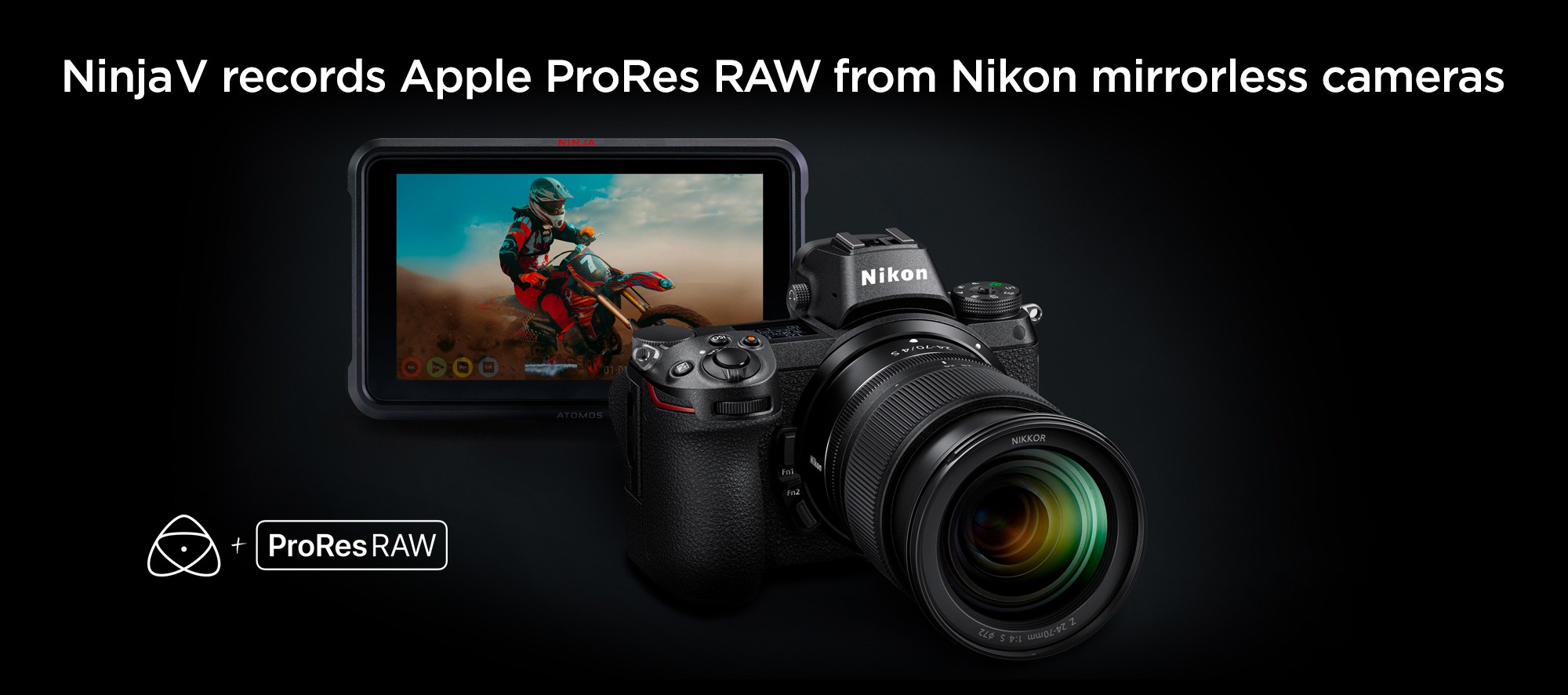 Ninja V + ProRes RAW
Photographers have long known about the benefits of RAW for stills, now Nikon Z series users will be able to get the same power of RAW in video. Capturing Apple ProRes RAW video with the Ninja V unlocks complete control of the video image at the highest quality possible. The maximum dynamic range, color accuracy and detail is preserved, while at the same time every aspect of the video image can be controlled with precision for maximum creativity. Colors can be easily matched and the extra information means footage can be easily be manipulated in post-production, which is especially useful for grading and VFX shots. – read more about ProRes RAW.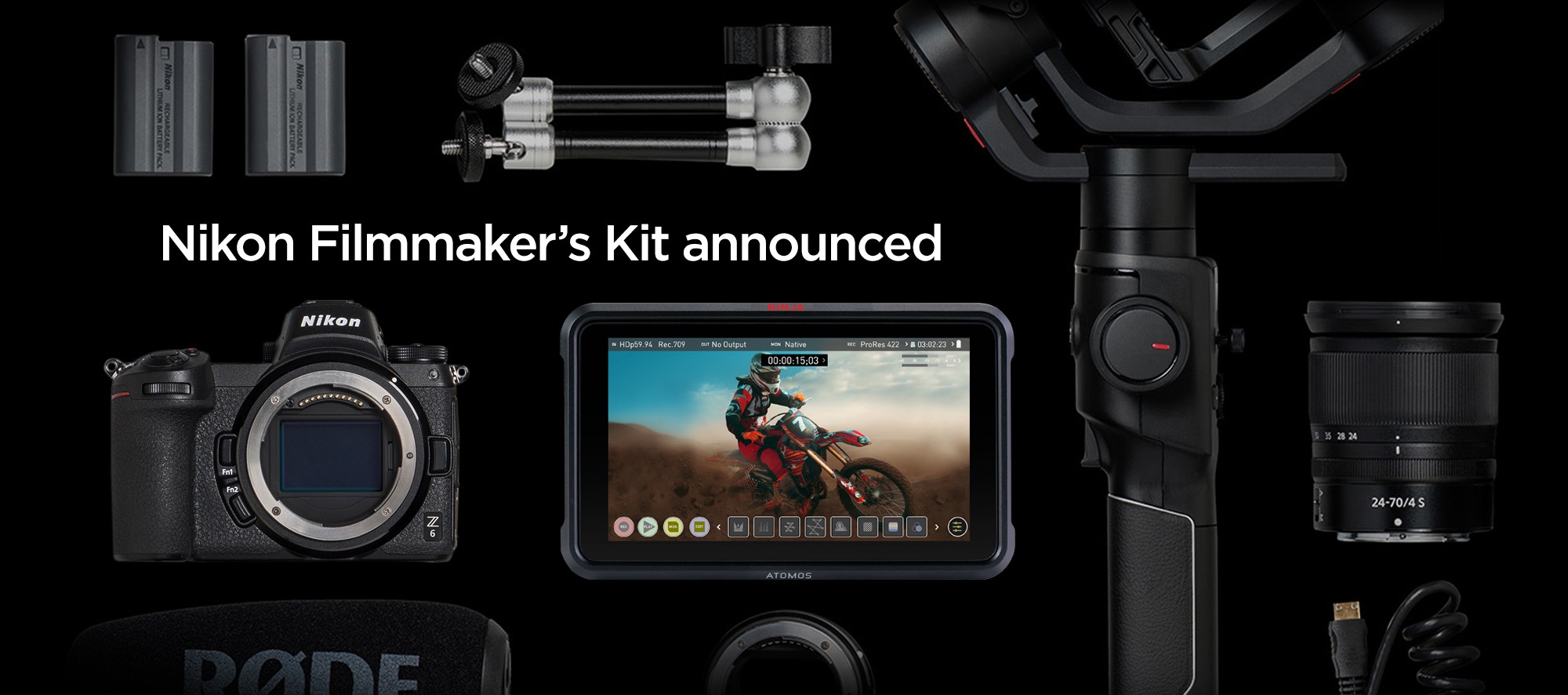 Filmaker's Kit Announced ( US & Canada Only )
Atomos and Nikon Inc. (Melville, NY) are offering video creators the new Z 6 Filmmaker's kit too – also announced at CES. The full-frame Nikon Z 6 camera is the video production powerhouse at the center of the kit. Paired with the Atomos Ninja V monitor/recorder and other accessories, it has everything required for professional video shooting and beautiful photographs. The combination can currently shoot brilliant full-frame video in 10-bit 422 ProRes and DNx professional video formats, with ProRes RAW to be added in an AtomOS update later in the year.
HDR/SDR perfection
The Ninja V displays 10+ stops of dynamic range in realtime from Log/ PQ/HLG signals. See your images clearly in daylight on the near edge-to-edge anti-reflection screen. Ninja V can be calibrated for perfect color accuracy every time, and also enables playout to HDR or SDR TV.
Compact Monitor Recorder made perfect
The new Ninja V features a stunningly bright 5.2" 10-bit HDR monitor with an astounding 1000 nits of output. The sleek aluminium body is crafted for maximum durability, weighing in at just 360g and measuring only 25mm thick – easily attaching to any camera rig.
Edit, finish & upload
Ninja V files are available immediately on your Mac or PC. Tag on-the-fly while recording for direct-to-edit look up in Final Cut Pro X, Adobe Premiere* and Avid Media Composer*. Both video and gaming workflows are supported for the fastest path to your audience.
* Adobe Premiere and Avid Media Composer require a third party plug-in such as XtoCC to enable .fcpxml compatibility.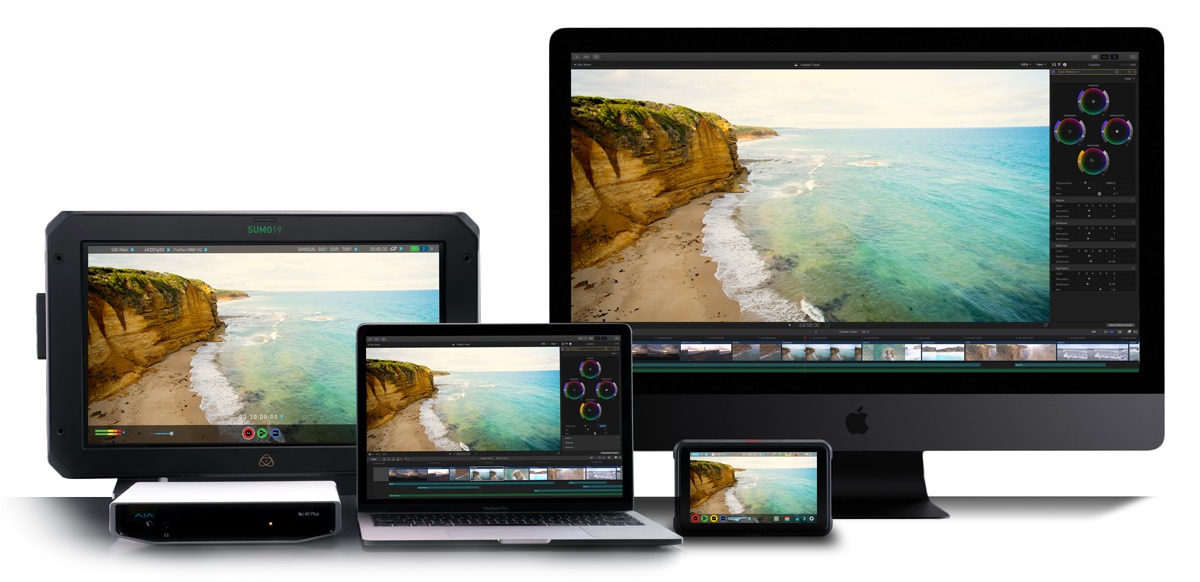 SSD made Mini
We have worked closely with our drive partners at Angelbird and Sony to bring you the AtomX SSDmini. These tiny drives are only 7mm high and 80mm long. They retain the same SATA III connector as traditional SSDs and they are backward compatible with our range of Ninja, Shogun and Sumo devices.
Endless Open Expansion
Modularity is at the heart of the Ninja V with a bi-directional high speed expansion port breaking out connectivity for I/O of video, audio and power. Atomos created AtomX to ensure users could adapt and connect to any legacy or future wireless or wired video standard. The expansion system offers endless scalability and is demonstrated by the first of many modules – the AtomX Ethernet/NDI® $199 and the AtomX Sync $149 announced at IBC 2018. These dock into the AtomX port and instantly add important features like NDI® over ethernet and Wireless Sync and Bluetooth control to the Ninja V.
Looks good, sounds great!
Like all Atomos Monitor/Recorders, Ninja V enables audio input directly from your camera. Choose from digital source via HDMI, or analogue input via the stereo 3.5mm line/mic socket, depending on your rig.